January 13, 2021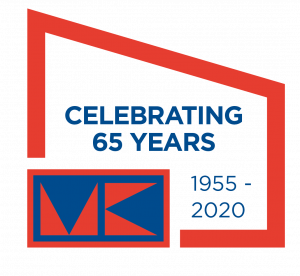 Although 2020 was challenging, the Morgan-Keller team navigated our 65th Year and delivered many noteworthy projects to our great clients. Our team members pivoted and found new ways to stay connected to each other, our customers, and subcontractors in order to provide the same top notch quality we are known for.  
Below, we have included just a few of the great projects that the Morgan-Keller team completed in 2020. Thank you to our clients, subcontractors, business associates, and team members for your support throughout the unique year of 2020.
Ashburn Chase Apartments; Ashburn, VA
This 126,254 SF new affordable apartment community includes two buildings with 96 total units (each has 48 units).
Click here to learn more.
Cellular Biomedicine Group (CBMG); Rockville, MD
Construction of a 22,000 SF new medical research facility specializing in drug development for cancer and stem cell therapies for degenerative diseases.
Click here to learn more.
Riverside Square Buildings A & B; Ashburn, VA
This project involved construction of two retail shell buildings totaling 33,428 SF (Building A- 20,393 SF and Building B- 13,035 SF).
Click here to learn more.
Fourth Dimension Fun Center; Frederick, MD
37,574 SF build-out of a multi-functional family entertainment center that includes a restaurant, sports bar, interactive escape room, arcade, bowling alley, and a laser tag arena.
Click here to learn more.
Robert Regan Village; Berryville, VA
This 150,000 SF age-restricted affordable apartment community includes 120 units. Designed to fit into the rural setting of the town, the three-story building includes a mix of one and two bedroom units.
Click here to learn more.