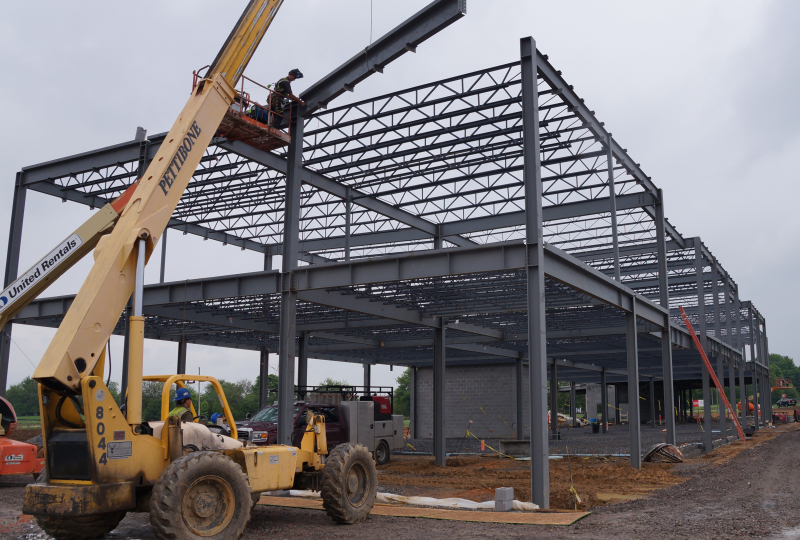 Ensuring the safety of every individual - construction workers, client employees, and guests - is an absolute must on all Morgan-Keller projects. 
Our comprehensive safety program is supervised by a highly experienced Safety Director whose duties include:
Leading the safety department

Regular project site visits to monitor safety compliance

Managing the safety program development and implementation

Facilitation of training requirements and emphasis on zero injury goals for our job sites
The company has a written safety program, Morgan-Keller's Safety 7000 Manual. New employee orientation is performed for three hours to cover general safety guidelines and requirements. Morgan-Keller requires that all Superintendents and Supervisors complete the OSHA 30-Hour Training and required Competent Person Training. Other team members are required to complete OSHA 10-Hour Training. Subcontractors are required to meet the same training requirements. Job specific safety requirements are performed at each of our job sites and include hazards, potential hazards, and client requirements for that specific job site. 
Our efforts have been successful as Morgan-Keller's current Experience Modification Rating (EMR) is .79. Firms with EMR's below 1.0 are considered safer than most.  
Morgan-Keller received a Platinum Safety Training & Evaluation Process (STEP) Award from ABC National for 2019. Platinum is the second highest level of the STEP awards. Founded in 1989 as a safety benchmarking and improvement tool, STEP has evolved into a world-class safety management system that dramatically improves safety performance among participants regardless of company size or type of work.