December 12, 2017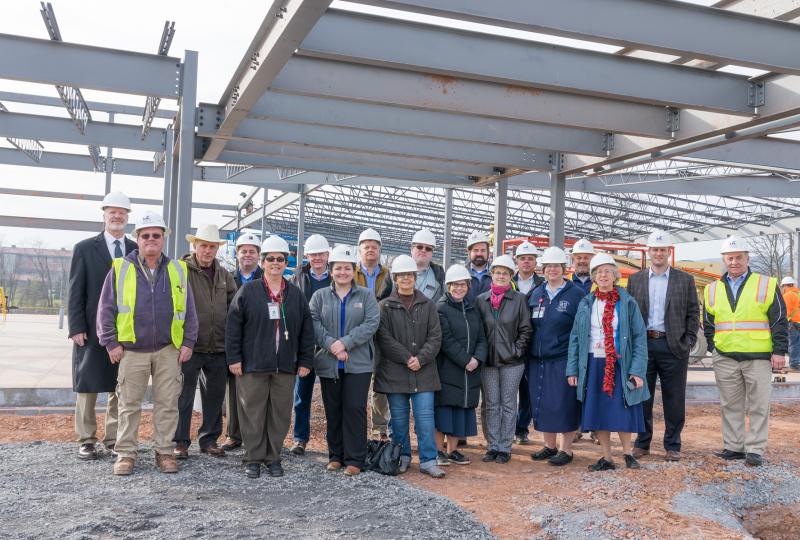 A Topping Out Ceremony was held for Morgan-Keller's Seton Center Outreach Project on Tuesday, December 5, 2017.   The ceremony was held to celebrate the placement of the last steel beam atop the building structure, which is located at 226 East Lincoln Avenue in Emmitsburg, MD. 
Designed by MSB Architects of Hagerstown, MD, this project involves the construction of a new 13,000 SF building to house the Outreach Office, the Seton Family Store, and a large meeting room for workshops and presentations. 
Sponsored by the Daughters of Charity, Province of St. Louise, staffed by Sisters and lay employees who are local residents and a myriad of volunteers, the Center provides services to all members of the community.  Services are provided within the framework of the core values of the Daughters of Charity: humility, simplicity, and charity.  The Center serves more than 575 families each year.  For more information on the Seton Center, please visit www.setoncenter.org.