November 23, 2021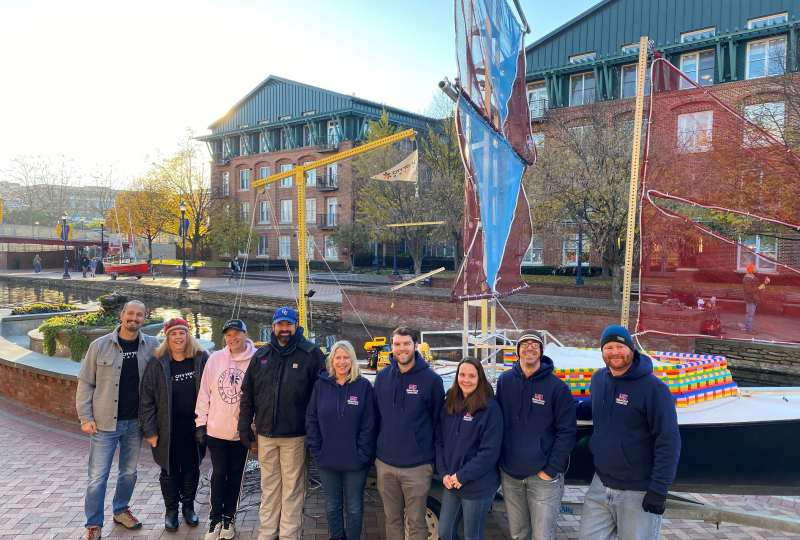 Morgan-Keller's Sailing Through the Winter Solstice boat was launched in Carroll Creek on Saturday November 20th with over 20 others. The Sailing Through the Winter Solstice project, now in its sixth year, will stay on the Creek until March. Each of the boats is fitted with lights and decorations to brighten the dark nights of winter and to raise funds for local charities. 
Our boat will support City Youth Matrix, a relatively new nonprofit organization, which has a goal of helping local families break down the barriers standing between their children and a number of enrichment activities. Aaron Vetter, founder and executive director of City Youth Matrix, said the boat is the physical representation of a "wonderful partnership" between his organization and Morgan-Keller.
The sailboat was decorated with Lego and Tonka trucks, and Vetter said the decorations are "perfect synergy" between the two groups' goals. "The center of our mission at City Youth Matrix is to connect at-risk youth and their families with enrichment opportunities, so they can reach their full potential, so it's a perfect combination," he said.