February 19, 2014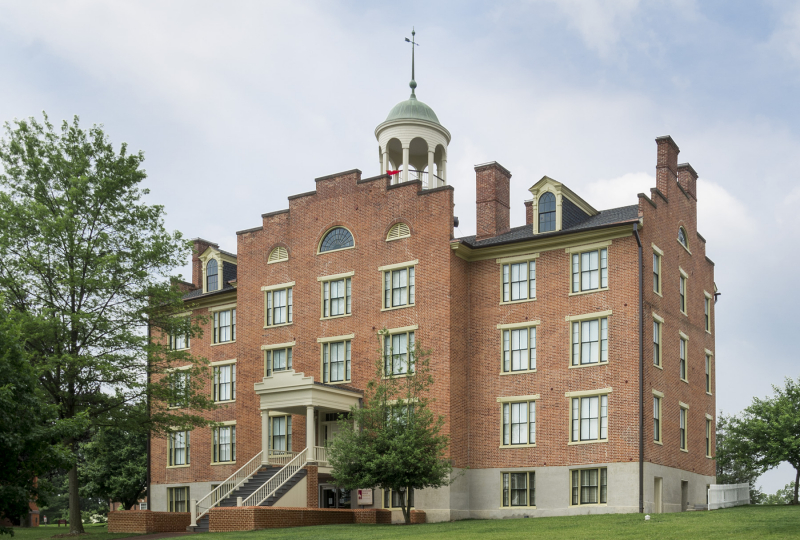 Morgan-Keller Construction received top honors February 11th during the 24th Annual ABC Excellence in Construction Awards celebration at the Grand Wailea in Maui, Hawaii.
Morgan-Keller's Schmucker Hall Restoration project was presented with a National Excellence in Construction Eagle Award in the Historical Restoration/Renovation – Less Than $25 Million Category. This project was contracted by the Seminary Ridge Historic Preservation Foundation as a joint venture of the Lutheran Theological Seminary at Gettysburg and the Adams County Historical Society. The Architect was Murphy & Dittenhafer of York, PA.
Morgan-Keller's work led to the transformation of the 180-year-old building, located in Gettysburg, PA, into the Seminary Ridge Museum. The new museum, which opened on time for the 150th Anniversary of the Battle of Gettysburg on July 1, 2013, is dedicated to the issues of slavery, religion, and medicine during the period of the Civil War. Morgan-Keller blended old with new on this LEED Silver museum by installing 40 geothermal wells and 900-pound timber support beams using mortise and tendon connections - meeting the strict 10-month schedule with zero accidents.
"It's an honor to be able to recognize this company for their impressive achievements in key areas of project planning, execution and delivery," said 2014 ABC National Chairman Dan Brodbeck, President and CEO of Compass Partners, LLC. "Their commitment to innovation and quality on each job makes them the best the merit shop has to offer."
The Excellence in Construction Awards Program honors all construction team members, including the contractor, owner, architect, and engineer. The projects are judged on complexity, attractiveness, unique challenges overcome, completion time, workmanship, innovation, safety, and cost. This year's panel of judges included representatives from the Design-Build Institute of America, Engineering News-Record, the American Institute of Architects, and the National Association of Women in Construction, and representatives from higher education, among others.