February 3, 2023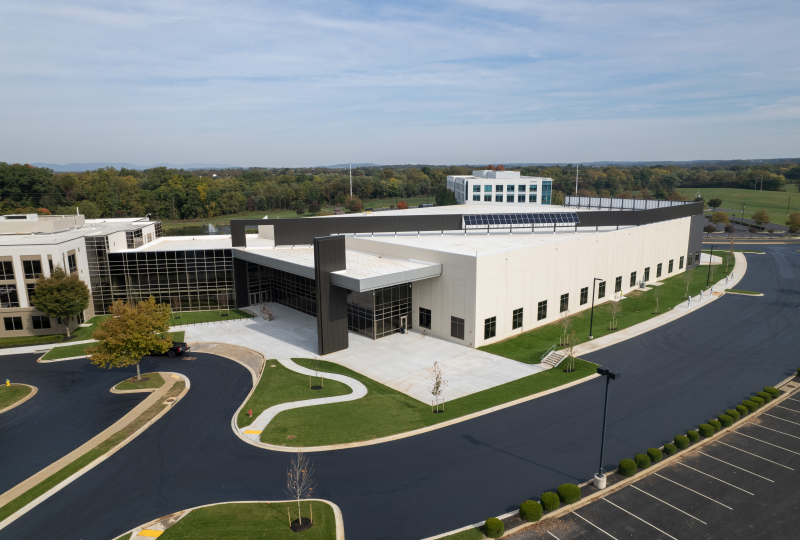 Morgan-Keller recently completed Progress Labs at Riverside in Frederick, MD. The project included construction of a 71,413 SF footprint concrete expansion building with a mezzanine office level. The new structure is connected to an existing 96,400 SF, three-story building.
With 33 feet of ceiling height, the new expansion building can easily be converted into two stories (118,600 SF), which would offer a total of 215,000 SF of brand-new state-of-the art biomanufacturing-ready space.
The property is located adjacent to the National Cancer Institute's National Laboratory and within four miles of the gates of Fort Detrick.  The Developer was Matan Companies and the Architect was Cannon Design.