November 4, 2016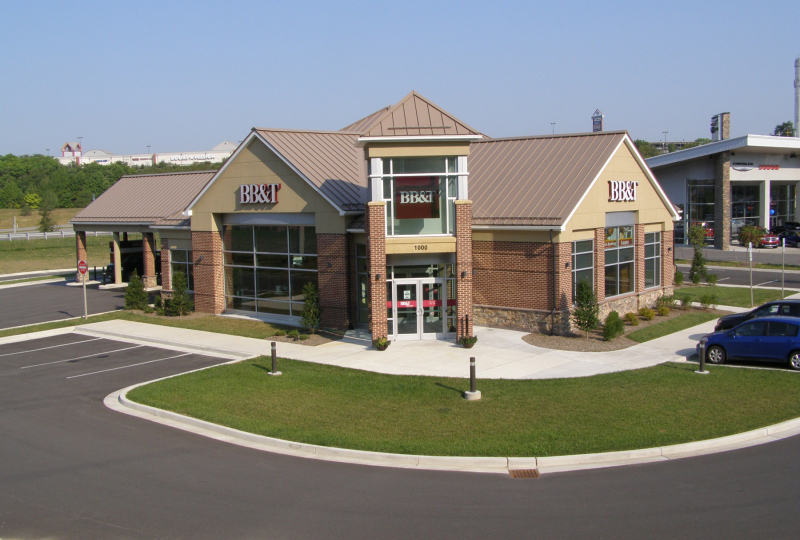 After the successful completion of the BB&T/Susquehanna merger, BB&T felt so confident in the abilities of the Morgan-Keller Commercial Facilities Maintenance team they awarded them the next merger with National Penn. In addition to the scope of work they had for the previous merger, BB&T assigned those duties as well as additional responsibilities for the team to coordinate. During the BB&T/National Penn Merger, the CFM team helped facilitate the successful transition of 84 locations in a 3 state area.
The BB&T/National Penn merger involved:
Decommissioning of closing locations
National Penn brand element removal
BB&T re-branding assistance
Signage assistance
IT backer board power support
New Cash Room & IT Room fit-outs
Bullet resistant glass installation
New IT Rooms HVAC
Point of entry for DISH Network
ATM Kiosk transition assistance
TV and DVD player installation
DISH Network installation assistance
Certificates of occupancy & final as-built survey procurement
Demising large branches & offices for multiple tenants
Safe deposit modifications & relocations
Extensive vendor coordination
Vault and safe modifications
Coordination of lock/changes/rekeying branch
Utilizing the experience gained from the previous merger, the BB&T/National Penn merger went smoothly and proved to be a success for all involved. Morgan-Keller's Commercial Facilities Maintenance Team looks forward to their next merger opportunity.