September 9, 2014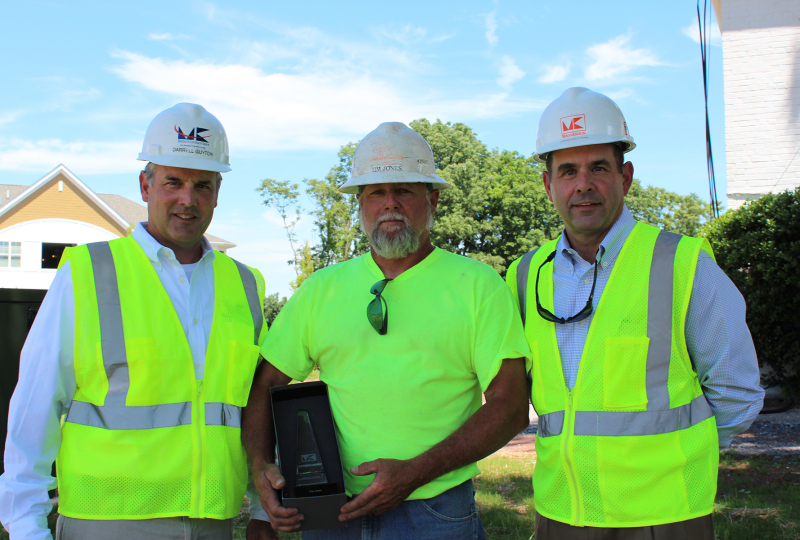 Tim Jones, a Superintendent with MK Concrete, was recently awarded the Field Spirit Award. 
This award is given each year to the Team Member that most exemplifies the spirit of the M-K mission, including:
High quality customer service
Pride in workmanship
Leadership/Participation in M-K sponsored activities
Positive relationship with fellow team members and other building trades
Ability to clearly give and follow instruction
Completes responsibilities
Anticipates and plans for customer needs
Active in Frederick or home community
This person is chosen by their colleagues. Congratulations to Tim Jones for receiving this award.