September 15, 2020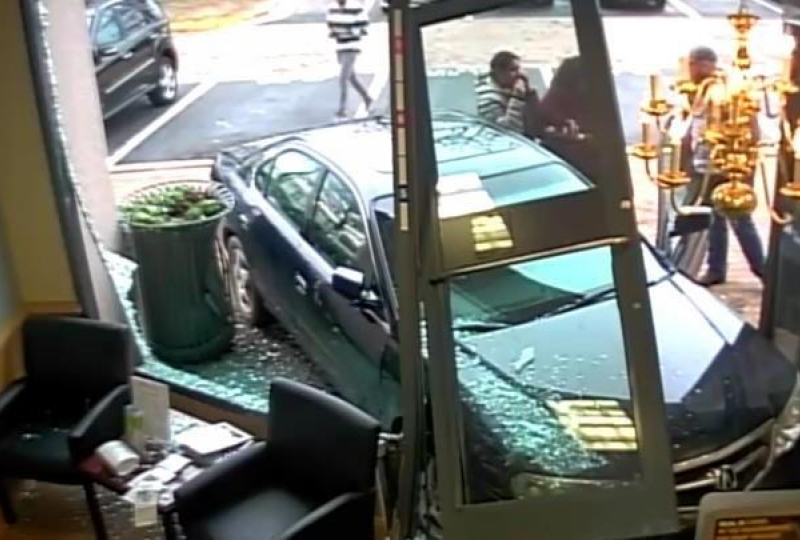 When the unexpected happens:
Recently on a Friday afternoon, one of our clients heard a large crash come from the front of the building.  The Manager ran out of her office to see a car sitting in the lobby and the storefront wall, door, and windows destroyed. Thankfully, no one was hurt.
This type of accident happens more than you think.  The driver's error of hitting the accelerator instead of the brake created extensive damage to the front of the business.  From the business's position moving forward they wonder where they go from here?  What is the next step?  Thankfully, for this business, they already had Morgan-Keller Commercial Facilities Maintenance (CFM) services in place.  These services include 24-hour emergency call service. 
The accident happened at 4:30 pm on Friday.  The Morgan-Keller CFM team was on-site within one hour.  The entire cleanup process and building of the temporary wall took approximately seven hours.  The CFM team locked the door at 12:30 am Saturday.  The branch was completely clean and secure and ready for business, as usual, that morning.  The whole process started with one phone call to Morgan-Keller CFM services to get the ball rolling.  From that point on, the Morgan-Keller CFM team handled the entire clean up and remediation process and the business experienced minimal downtime and loss of customer traffic.