November 4, 2021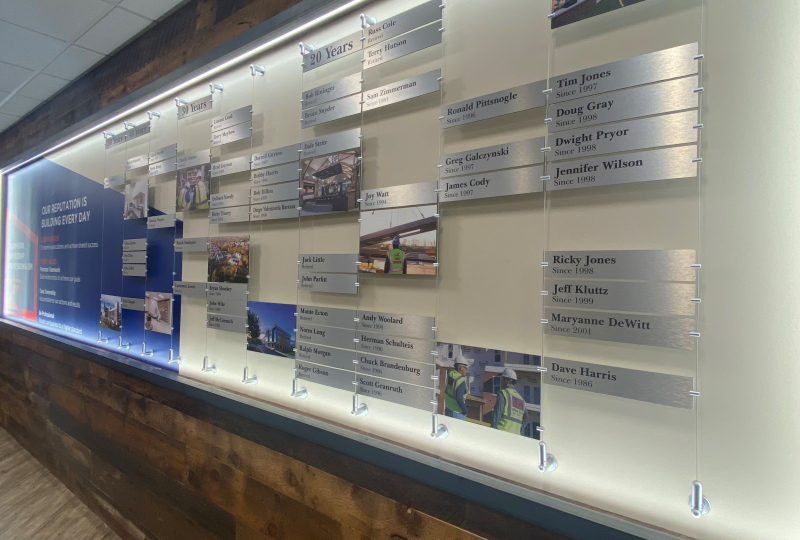 Congratulations to Maryanne DeWitt, Project Accountant, who was recently added to our Employee Wall for her 20 years of service to Morgan-Keller.
Maryanne began her career at M-K as an Administrative Assistant. She was promoted to Project Coordinator, then to Senior Project Coordinator, and most recently joined our Finance Group as a Project Accountant.
Maryanne has always been a major contributor to the success of M-K and we appreciate all she does. Thank you Maryanne for your loyalty to Morgan-Keller and congratulations on your 20 year Anniversary!
Our Team Member Recognition Wall displays our Core Purpose and Values, while also recognizing Team Members who have been with the firm for over 20 years, including retirees.