July 12, 2019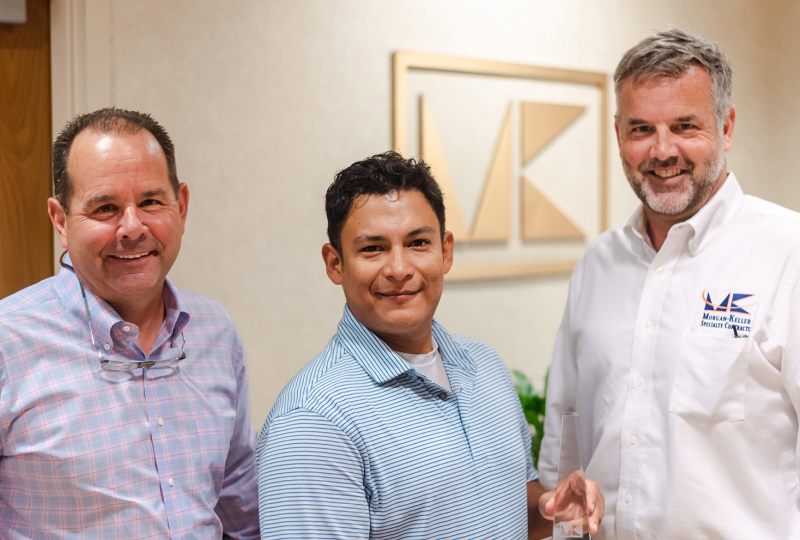 Jose Ramos, an Assistant Project Manager with MK Concrete Construction, recently received the Office Spirit Award for 2018.  This award is presented each year to an office team member who exemplifies the spirit of the Morgan-Keller mission.
Some of the qualities required to be a recipient of this award include: high quality customer service, pride in workmanship, leadership/participation in MK sponsored activities, positive relationship with fellow team members and other building trades, ability to clearly give and follow instructions, completes responsibilities, anticipates and plans for customer needs, and active in community.
Chosen by his colleagues, the following are a few of the statements that were said about Jose:
"There is no one better than Jose – he is MKC's right hand."
"He always goes above and beyond his duties – he does whatever is needed."
"He works all hours – he even stopped by a jobsite in the middle of the night to make sure the project was going well and the guys had what they needed."
"He wants to grow at MK – he is very much a company guy."
Congratulations to Jose on receiving this award.