August 2, 2021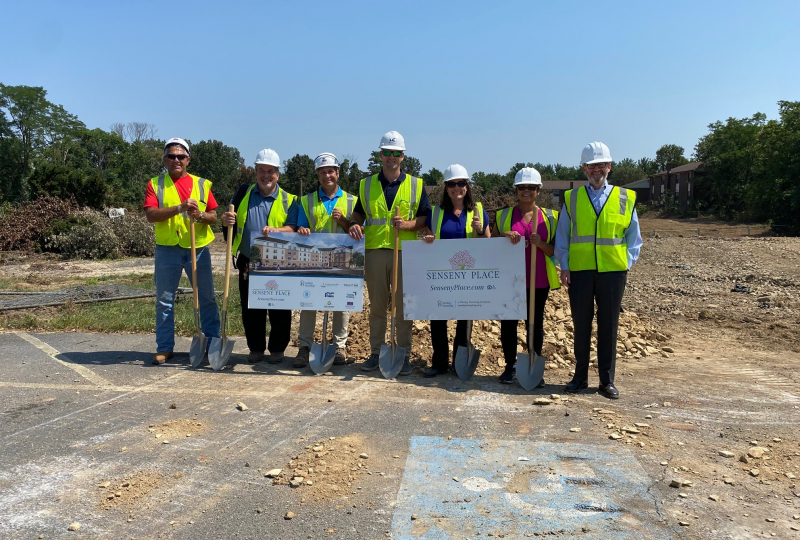 Construction start for our Senseny Place Apartments project was celebrated on Tuesday, July 28th with a Groundbreaking Ceremony. The new 63-unit four-story senior independent living community will be in the tranquil and historic Shenandoah Valley in Winchester, VA. Wesley Housing will redevelop the former site of St. Paul's-on-the-Hill Episcopal Church into much needed affordable housing for older adults.
The community will offer 43 one-bedroom and 20 two-bedroom apartments. All units will incorporate universal design elements and seven (7) units will meet Uniform Federal Accessibility Standards (UFAS) to address resident accessibility needs. Senseny Place will be income and rent restricted so that the average affordability will be at or below 60% of the area median income (AMI). The following resident amenities will be available: community room, exercise room, community laundry facilities, wellness center, and one-for-one surface parking. 
Other Project Partners include St. Paul's on-the-Hill Episcopal Church, Truist, The U.S. Department of Housing and Urban Development (HUD), Virginia Department of Housing and Community Development (DHCD), Virginia Housing, Winks Snowa Architects, and Greenway Engineering.