October 10, 2019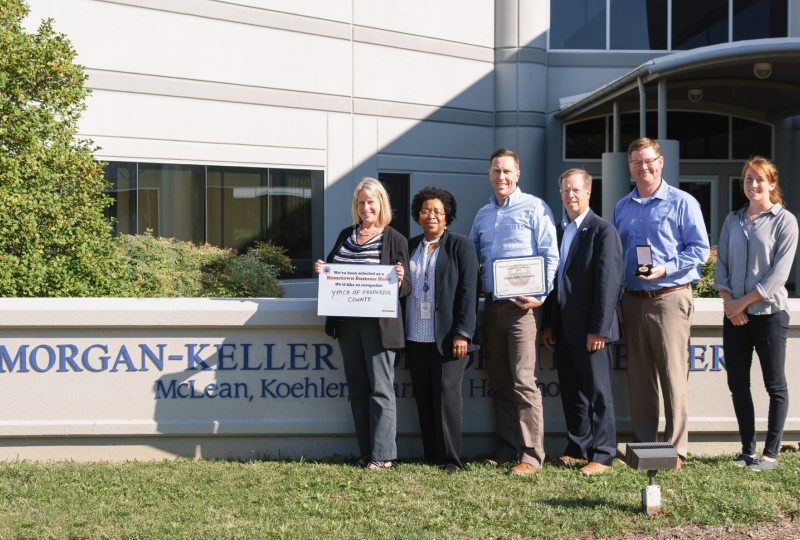 Morgan-Keller Construction was recognized as a Hometown Business Hero by the Frederick County Office of Economic Development as part of the 19th annual Business Appreciation Week (BAW) held this week.
Groups of ambassadors visited more than 100 Frederick County businesses and organizations in Frederick County to show their gratitude and support.
On Wednesday, October 9th, Richard Griffin and Becky Kaler with The City of Frederick Department of Economic Development, and Latrice Lewis with Frederick County Workforce Services visited Morgan-Keller Construction's Headquarters to present a certificate and a medal recognizing its selection as a Hometown Business Hero.
As part of being recognized as a Hometown Business Hero, Morgan-Keller was asked to select its own Hometown Business Hero to recognize.  Morgan-Keller recognized YMCA of Frederick County for their work strengthening the Frederick community through youth development, healthy living, and social responsibility as their cause.