April 7, 2022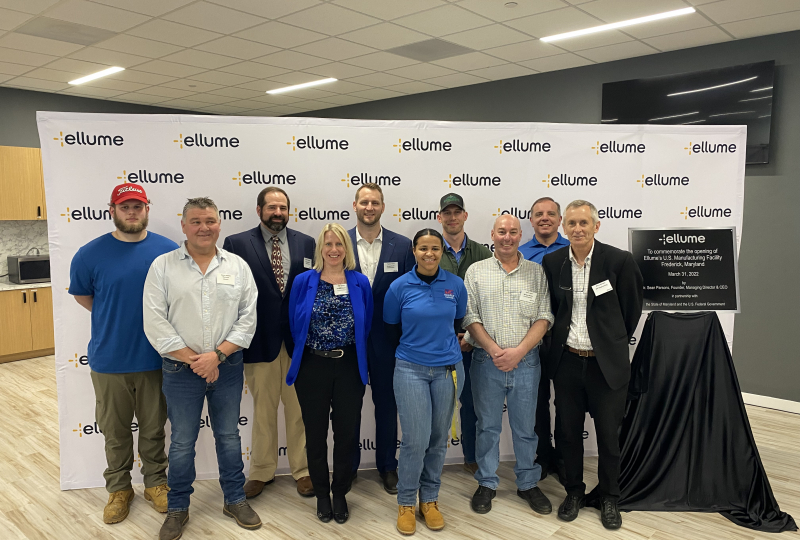 A Grand Opening Ceremony for Morgan-Keller's Ellume project in Frederick, MD was held on Thursday, March 31st. Governor Larry Hogan joined dozens of attendees to welcome the diagnostics manufacturer to Frederick County.
This 180,000 SF state-of-the-art facility within two buildings is Ellume's first US manufacturing operations. The facility will support the domestic response to COVID-19 and other infectious diseases including production of a COVID-19 Home Test.
Due to a shared vision and a collaborative effort, construction of the first building went from initial permit application to occupancy in seven months. The second building is currently underway and is expected to finish in September of this year.